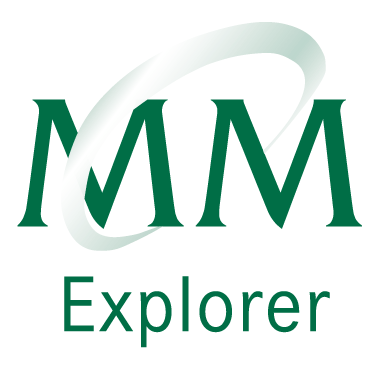 We are looking for people
who like to walk the talk!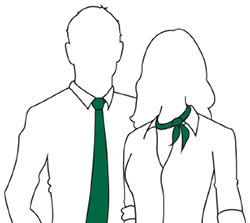 Human Resource Manager Tehran (m/f)
Mayr-Melnhof is the world-leader in recycled fiber based cartonboard and Europe's leading manufacturer of folding cartons. With about 10,000 employees in 45 production sites the group achieved consolidated sales of approximately EUR 2 billion p.a. The stock-quoted MM Group is still expanding and therefore constantly in search for ambitious future employees who appreciate the extraordinary chances for personal and professional development.
For our MM Printing and Packaging plant in Tehran we are looking for a committed and experienced Human Resource Manager Tehran (m/f).
Job description:
Personnel Administration & Employee Relations
Supervising the work of two plants at MM Packaging locations in Tehran.
Monitoring workplace regulations and social regulations. Facilitating meetings between Management. Settling labour-related disputes and assisting managers in settling difficult performance issues. Maintaining reporting to state labour authorities.
Supervising organizational charts and job descriptions status. Being responsible for the HR department documentation readiness for internal and external audits. Maintaining comprehensive HR documentation for ISO procedures.
Analysing absenteeism and level of employee satisfaction to prevent fluctuation.
Recruitment & Selection
Analysing employment market, competition and workforce availability by business functions.
Creation of internal and external job advertisements. Using actively all recruitment methods, including internal recruitment and recruitment by internet.
Conducting job interviews and coaching/facilitating managers in conducting job interviews
Employer branding in cooperation with Corporate HR. Participation in job fairs and work with educational establishments and city labour department.
Creating on-boarding/orientation program. Facilitating integration process for new managers.
Assisting managers in personnel audit/ assessment with the aim of internal rotation and promotions (with help of Corporate HR Dept.)
Job Analysis; Compensation Policy
Monitoring and administrating the grading system and proposing adjustments in connection with labour market developments (externally) and job responsibilities changes (internally).
Assisting the management team in the development of the bonus system for managers and specialists and its implementation (communication/coaching)
Monitoring of payroll policy and social benefits for all employees. Assistance to Finance Director in supervision of the whole remuneration system from HR side: hourly rates/ monthly salaries/absence cases, etc.

Performance Management System
Assuring that objectives are discussed /adjusted (on quarterly basis) to avoid difficult performance discussions at year end.
Supervising the year end procedure of performance reviews, assisting managers in conducting yearly performance talks.
Administrating Performance Agreement forms, so that all the process are finalized and documented before annual bonus payment which includes to enter the process in ISO.

HR Controlling & Reporting
Conducting headcount budget analysis together with Finance Director.
Managing current HR data for reports and prepare monthly headcount CTL reports.
Training & Development
Assisting managers in planning of the employee's development on the basis of Performance Appraisals.
Planning and supervising of trainings for all functions, according to grading policy training paths.
Managing the training budget (includes the planning of training needs).
Supervising preparation of agreements on training and education of employees for particular activities as additional training.
Supervising maintenance ofIndividual Development Cards/employees qualification records
Assessing the effectiveness of training events.
Assisting the management in succession planning.
Scope of Responsibility
Responsibility for taking actions in accordance with principles outlined in the documentation of the Quality Management System/ISO.
Full observance of Personal Data Protection Act
Your profile:
You have a minimum of 6 years working experience in a similar HR position in the production industry.
Ideally you dispose a university degree in business administration or legal sciences.
Know-how in payroll (incl. allowances) as well as
staff and organizational development projects are required.
You bring excellent MS Office and
English language skills
as well as demonstrating your communicative talent, service-orientation, resilience and pragmatism
We offer you an interesting role, with varied tasks and attractive prospects within an international company. If you are interested in joining our powerful team please apply in English.
Apply now
Mayr-Melnhof Printing and Packaging Tehran
Human Resources
No.21, first eastern Str. Opposite Mahdi, old Qom road, 1816157493 Tehran, Iran
www.mayr-melnhof.com
All references to persons apply to either gender.